Gluten free pizza crusts offered today's restaurants come plastic wrapped with a disposable pan, reminiscent of pre-packaged space food that is ultra processed, preserved and most importantly, has too much waste.
Stop throwing away plastic and aluminum every time you offer gluten free and get the facts.   And if you ever have any questions about our gluten free crusts, please contact us any time.   Not only do we certify our gluten free products but we test them again before we begin selling them.   Our factory produces only restaurant quality gluten free foods.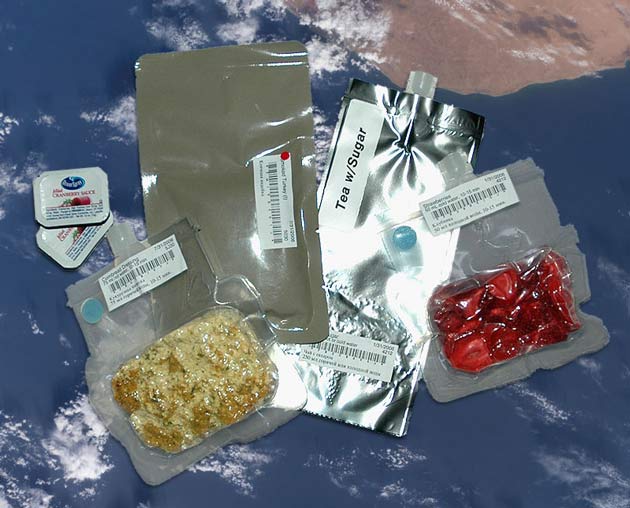 Is this the type of packaging that you honestly want to deliver restaurant quality food from to your diners?
ItalCrust did away with kryovac and throw away pans because we realized that the majority of restaurants were not truly segregating their gluten free foods such that they could offer them to people with Celiac disease.  A clean pan will work just as well as a disposible one, and therefore we recommend that restaurants simply use one pan for gluten free OR cook ItalCrust directly on the rack.
For true gluen free kitchens, our products are certified and sealed before they leave the factory.  Therefore, you are assured that when you open a sealed box, your ItalCrust Gluten Free crusts are 100% gluten free and you can use your standard oven or pans that you use in your segregated kitchen.