ItalCrust Preparation Guidelines
Remove the pizza crust or flatbread from the freezer, set aside so it can thaw, about 5-6 minutes. Pre-heat the oven to 450 degrees.  Top the crust with desired sauce, cheese and toppings. Slide into the oven, right on the rack, no pan, no screen just right on the rack and bake for 3 minutes, then rotate one complete turn and bake another 2-3 minutes or until the crust is golden brown on the edges.  Slice and Enjoy!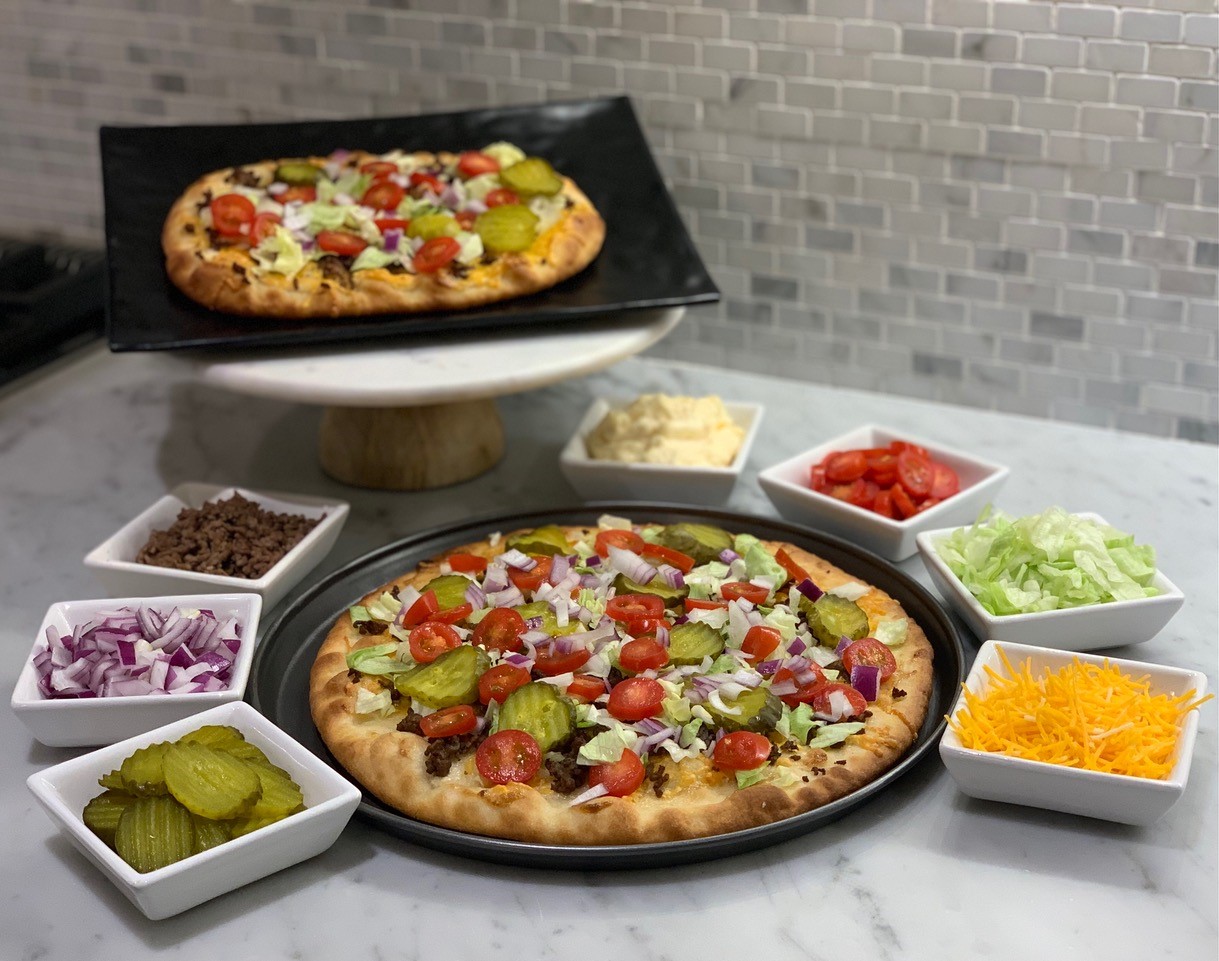 Ready to Get Started?
Whether you are already a brick and mortar establishment or looking to create a pop up shop or mobile pizzeria, ItalCrust is perfect for your needs.  You only need three simple ingredients to get started and we offer a variety of sizes ranging from rounds to flatbreads and even offer a gluten free option!
ItalCrust Wood Fired Pizza Crusts or Flatbreads– Coming in sizes from 8″ to 16″.
Mozarella Cheese– This is the basis of pizza cheese and it's really all you need.   Shredded or diced is available from any foodservice distributor.
Tomato Sauce– There are many very good pre-made sauces, or you can buy a tomato base and design your own.
Of course, this is just the basics.  You create anything heart desires and the possibilities are endless.  From veggies to meats to dairy items, ItalCrust gives you the opportunity to turn unutilized items in your refrigerator and freezer into the special of the day, helping to lower food waste costs. But even if you add nothing more, your ItalCrust made pizza will exceed the quality of anything else made on a premade shell that is commercially available.