ItalCrust Preparation Guidelines
 Store ItalCrust frozen (defrosted crusts can be kept refrigerated for 2-3 days in the original bag).
Preheat oven to 450 degrees (oven temps above 425 are all possible with some modified procedures).
Thaw crust first (about 10 min at room temp, or 4 hours in a refrigerator).
Top the crust as desired.  (We recommend using less sauce and cheese at first).
Bake directly on the rack ( do not use a  pan or screen except in very hot ovens over 550 degrees).
Rotate when one edge is browned to desired cook level.
Finish until all edges are brown.
ItalCrust is made from fresh pizza dough, so it may take a few tries to get it right, especially when changing from dough or an industrial par-baked pizza crust.   Feel free to email us with questions at info@italcrust.com
ItaCrust cooks in all oven types including conventional, convection, combi, conveyor/impinger, deck oven and even wood fired ovens.
Any oven that can bake pizza can bake an ItalCrust pizza.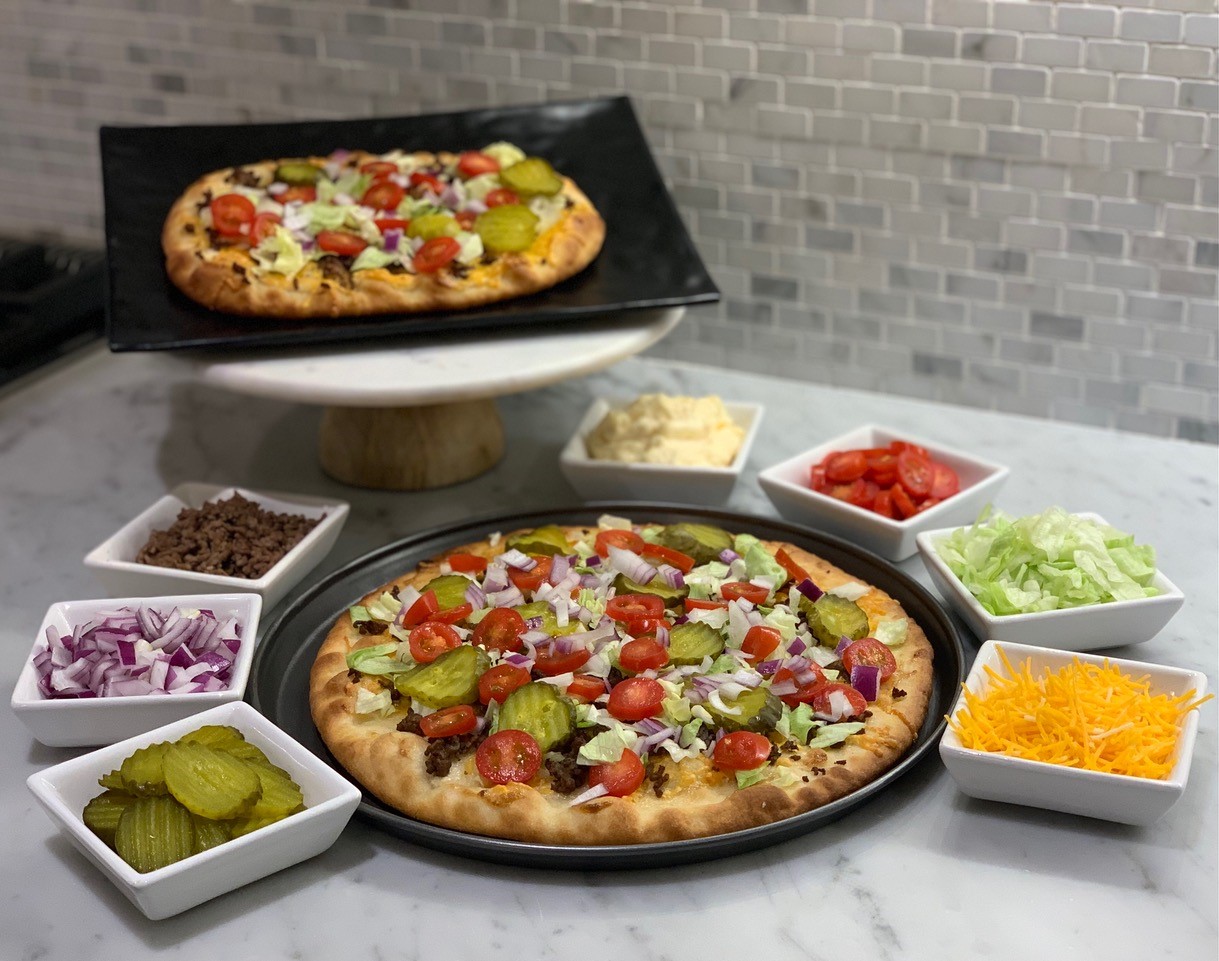 Ready to Get Started?
Whether you are a brick and mortar establishment or looking to create a pop up shop or mobile pizzeria, ItalCrust is perfect for your needs.  You only need three simple ingredients to get started and we offer a variety of sizes ranging from rounds to flatbreads and even offer a gluten free option!
ItalCrust Wood Fired Pizza Crusts or Flatbreads– Coming in sizes from 8″ to 16″.
Mozarella Cheese– This is the basis of pizza cheese and it's really all you need.   Shredded or diced is available from any foodservice distributor.
Tomato Sauce– There are many very good pre-made sauces, or you can buy a tomato base and design your own.
Of course, these are just the basics.  ItalCrust forms the canvas for your creativity, from grilled vegetables, to Buffalo chicken ItalCrust allows you to utilize other ingredients in your restaurant to form astoundingly authentic pizzas and flatbreads.