ItalCrust For Your Restaurant
ItalCrust offers restaurants and other foodservice operations frozen pizza crusts, flatbreads and gluten free that give customers an authentic wood-fired pizza experience.
Contact us below and we'll email or call you right back.
Contact Us | Get Foodservice Information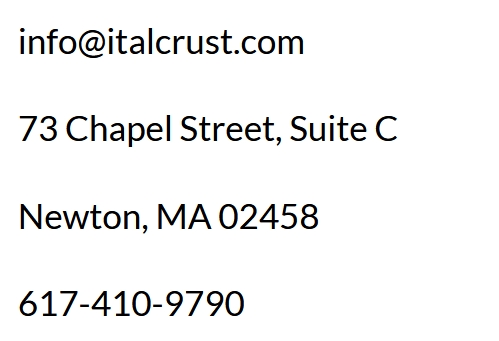 US BASED SINCE 1958
ItalCrust is not available in supermarkets.
Looking for ItalCrust shipped to your home?  Visit our direct ship retail partner.